Aus Vape Labs Menthol 12mg Nicotine 30ml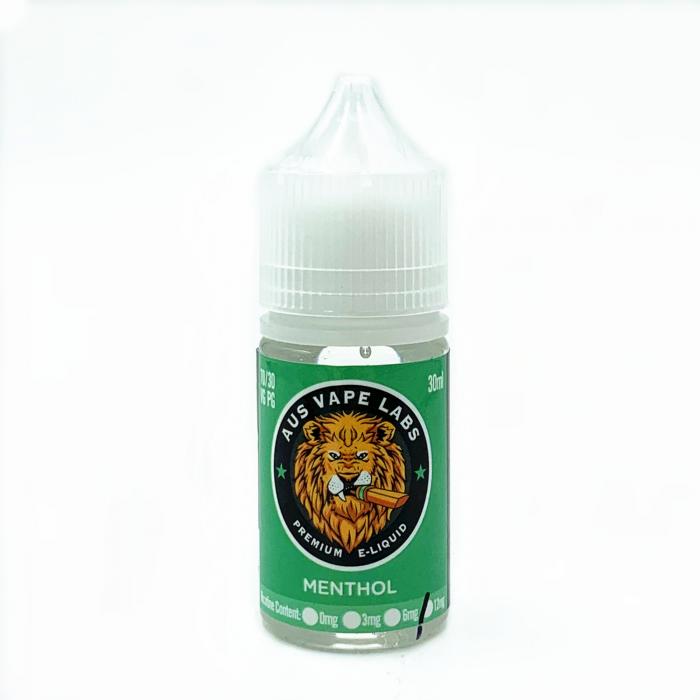 Aus Vape Labs Menthol 12mg Nicotine 30ml
Model No. JVL3012ML
Menthol E-Liquid by Aus Vape Labs.

70% VG / 30% PG
Flavor Profile: Grape Escape
Aus Vape Labs nicotine based e-liquids are not for the use with sub ohm devices or drippers. Aus Vape Labs nicotine e-liquids are designed to be used in pod based devices and low power devices. E-liquids contain significantly higher levels of nicotine per millilitre.

Top-Rated Flavour
Flavor without compromise. USA flavor concentrates have been imported and FREE from Diacetyl & Acetyl Propionyl.

Top-Rated Glycerin
Glycerin can be produced from any number of agents, but our pharmaceutical-grade glycerin has been sourced from Australia under AICS listed pure substance.

Child-Proof Bottles
All of our e-liquids are safely packaged in child-proof bottles (NOTE: please keep from reach of children).

Batch Numbers
All of our products contain these handy little labels known as "Batch Numbers" so that all of our products can be traced to their origins.

Top-Rated Nicotine
Not all nicotine is created equal. While many look to source the most readily available and inexpensive nicotine, we only use the purest available laboratory nicotine or l-nicotine. This is the most physiologically active type of nicotine.

| | |
| --- | --- |
| Silver Member: | $18.91 |
| Gold Member: | $17.91 |
| Diamond Member: | $16.92 |
CUSTOMERS BOUGHT THESE TOGETHER:
Express Post surcharge rates are reduced
Although Australia Post continues to increase its freight rates, we have continued to absorb the increase and keep the flat shipping rate of $10 unchanged since the start of the business (2013).

However, we think that is not good enough. To take a step further to thank our customers for their long-term support, today we decided to reduce the Express Post surcharge to as low as $6 per order. And the cost of Signature Required is reduced from $3.90 to $1.90.
The new rates are effective from 08/Mar/21. For the completed shipping rates list, please click here.
More News >>
2021-03-30
--- StepHen Haitch
I use these guys eevrytime,order is packed discreet and arrives quickly. No fuss. I do recommend