Be First To Get Our New Arrivals and Specials!
Ezywhip Cream Chargers N2O 10 Pack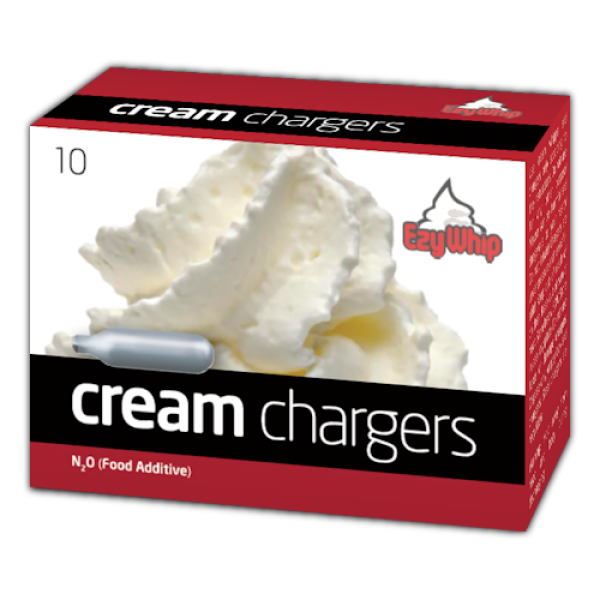 Ezywhip Cream Chargers N2O 10 Pack
Model No. VEW10
Designed and developed in Australia, Ezywhip Cream Chargers are made of the highest quality materials and are engineered to the highest standards, reflecting in over 60 years of manufacturing expertise.

Ezywhip places emphasis on product design, quality and innovation. Ezywhip Cream Chargers are filled with the purest, highest quality Nitrous Oxide (N2O) gas available.

Filled with 8g of certified pure culinary-grade Nitrous Oxide N2O gas.
Guaranteed no-duds or leakage.
Guaranteed no oily residue or industrial aftertaste.
Made of 100% recyclable steel.
Universal standard 8g fitting.
Disposable (Note: dispose of empty cartridge only!).

PRICE
WE GUESS YOU MIGHT LIKE
Activate Your Account By Mobile
A new feature has been added to our web shop recently. If you have not recieved your activation code via email and have used the correct address; checked your Junk/Spam folders, then you are going to be disappointed!
But don't worry anymore. Click the Activation Link to get your unique code via SMS and activate your account easily!
More News >>
Your bong feels nice and solid to hold. I love your design. As well as the glass is very thick and the quality is really good.