Be First To Get Our New Arrivals and Specials!
Moulded Dome Screen Agung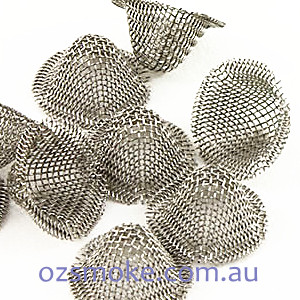 Moulded Dome Screen Agung
Model No. A1740
Steel dome screens 17mm Popular for all sorts of pipes, bongs and vaporizers etc and have earned the nickname "UBER SCREENS" amongst users of the Arizer Solo vaporizer who claim it is greatly improved by using these dome screens.
PRICE
WE GUESS YOU MIGHT LIKE
10% OFF Your First Order! Limited time only!
Get 10% off the total amount including shipping of your first order when register with us! Imaging a further 10% off on our bargain price including all special products! Promotion ends on 10/Nov/19
More News >>
Excellent thank you.
I'm grateful to you for even taking the time to get back to me