Be First To Get Our New Arrivals and Specials!
New Generation Silicone Stainless Steel Beer Bong Pink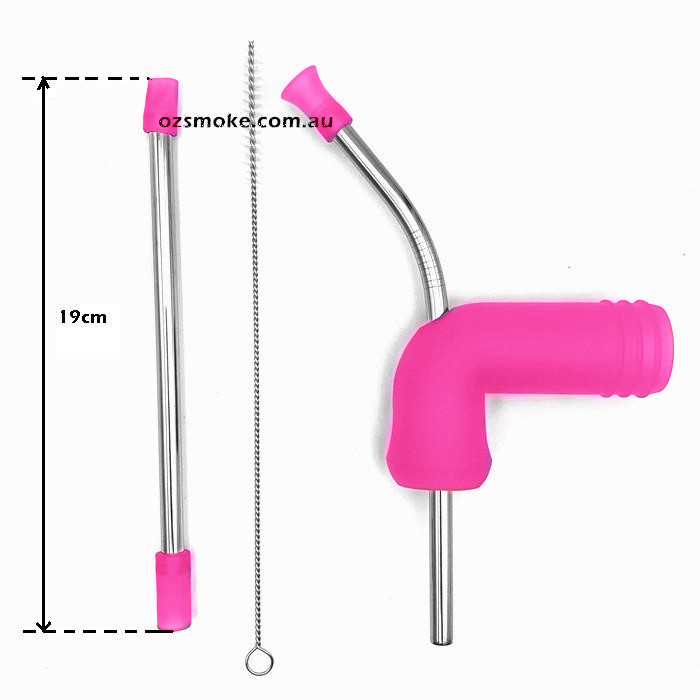 New Generation Silicone Stainless Steel Beer Bong Pink
Model No. FSBBP
The New Generation Ultimate Beer Bong Attachment. Turns any beer bottle into a beer bong!
Tons of different uses! Beer shotgun, Water Pipe, Gravity Pipe, and more! High quality construction! Made of Food-Grade Silicone and Stainless Steel!
Breaks down for easy transport and storage. Minimal assembly required. The ultimate party starter!

Colour: Pink.
Includes a brush for pipe cleaning.
PRICE
WE GUESS YOU MIGHT LIKE
IMPORTANT: Express Post guarantee temporarily suspended
Due to coronavirus impacts, Australia Post is experiencing significant delivery delays due to limited flights, social distancing requirements and increased parcel volumes.
Effective 20 April 2020, Australia Post temporarily suspending the Express Post guarantee of a refund and replacement envelope or satchel for articles that don't meet the next business day delivery standard. However their Express Post service is still available and will continue to be the fastest postal delivery option for our customers – and they will continue to prioritise these deliveries. They just may not be delivered next business day every time.
More News >>
Thank you!! Even when I'm late and you get it out on time.. thank you :)