Satya Super Hit Incense 15g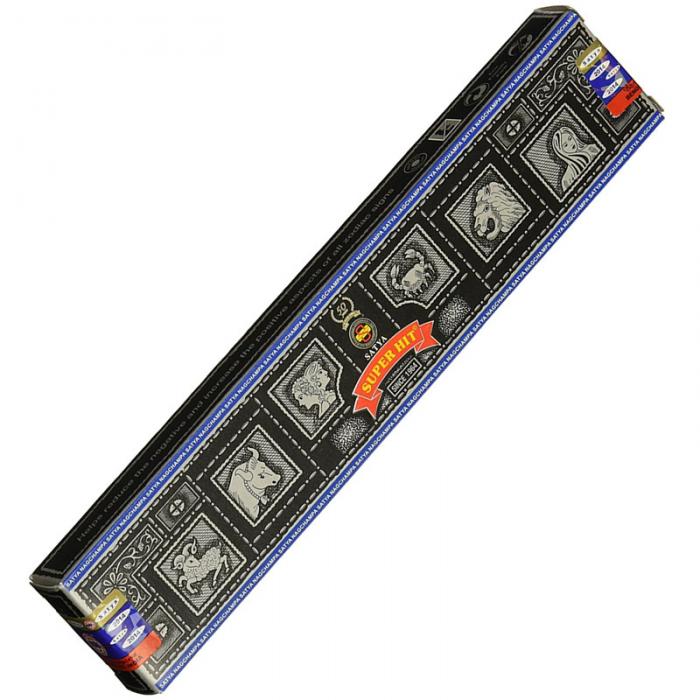 Satya Super Hit Incense 15g
Model No. RIS-SH
Hand rolled Indian incense sticks and made in Indian. 15g per box which contains approx 15 sticks.

Since 1964 people worldwide have enjoyed the mysterious, slightly sweet yet earthy, scent of Satya Super Hit! This Super Hit variety is sweeter. A fragrant blend of rich Indian spices and exotic floral essences come together to refresh the spirit. These luxury incense sticks have a beautiful zesty and sweet fragrance with hints of citrus, honey and vanilla.
PRICE
WE GUESS YOU MIGHT LIKE
Stock Taking on this Friday and Saturday
Dear Customers,
We will undertake a stock taking on this Friday(14/08) and Saturday(15/08).
You can place orders and make payments as usual.
The orders whose payments are cleared after 1pm AEST Thursday will be shipped on next Monday (17/08).
We are sorry for the inconvenience.
More News >>
I am so impressed with the service I received! Fast replying with any questions or enquiry I had.