Satya Traditional Ayurveda Incense 15g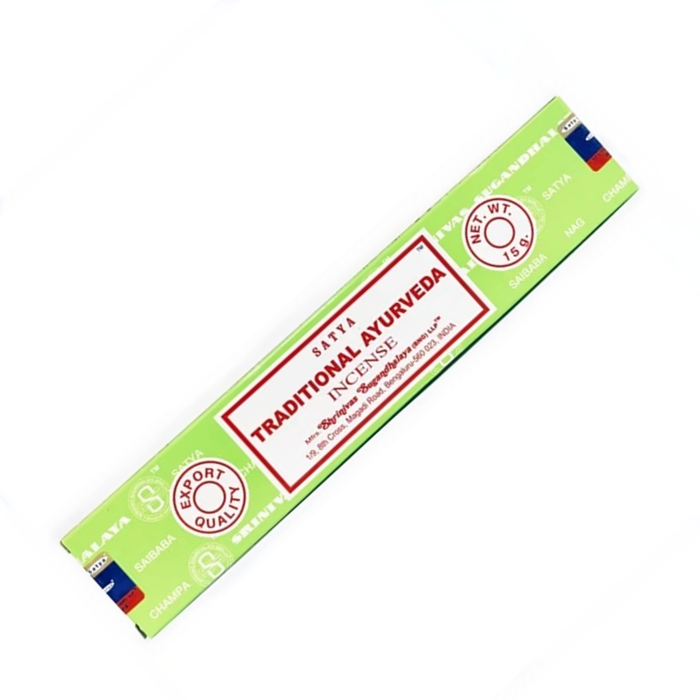 Satya Traditional Ayurveda Incense 15g
Model No. RIS-AY
Hand rolled Indian incense sticks and made in Indian. 15g per box which contains approx 15 sticks.

The Traditional Ayurveda flora incense is a homage to ancient healing wisdom from India. The Traditional Ayurveda blend supports recovery from illness and creates a nurturing, peaceful ambience for healing. The blend consists of traditional Ayurvedic ingredients prescribed for this purpose.
Mood/Inspiration: The greening of trees following a thunderstorm.
| | |
| --- | --- |
| Silver Member: | $2.57 |
| Gold Member: | $2.43 |
| Diamond Member: | $2.30 |
CUSTOMERS BOUGHT THESE TOGETHER:
Images Available Upon Request
Due to legal restrictions, images of some products are not allowed to be displayed on the website. Surely, you can place your order without images as usual. And we are happy to email images to you anytime upon request. Sorry for the inconvenience caused.
More News >>
2021-03-30
--- StepHen Haitch
I use these guys eevrytime,order is packed discreet and arrives quickly. No fuss. I do recommend